Tempo de leitura: 14 minutos
Como Aprender Inglês pela Internet em 2022? Estudar inglês online é hoje a melhor opção para se tornar fluente no idioma mais falando no mundo e é no ambiente da internet que tudo fica mais fácil e rápido. Confira as dicas…
Como Aprender Inglês Pela Internet em 2022?
Se você quer mesmo saber como aprender inglês online está começando do zero, quer aprender sozinho e precisa que isto aconteça rápido, o conteúdo deste artigo pode ser o mais importante da sua carreira, eu diria, da sua vida!
É sobre isso que vamos falar neste artigo, conheça as vantagens da aprendizagem acelerada e confira 5 técnicas infalíveis para aprender rapidamente o idioma mais falado no mundo.
Como Eu Aprendi Inglês?
Confesso que quando eu aprendi inglês não foi tão rápido quanto eu gostaria, primeiro tentei em uma escola com aulas presenciais, e não foi uma boa experiência…
Foram quase 4 anos e não aprendi a "falar" de verdade, além de ter gastado uma fortuna neste tempo.
Depois disso, eu pensei muito antes de voltar e estudar inglês.
Tentei estudar e treinar de fato sozinho com vídeos no Youtube e e-books e descobri que é muito mais complicado tentar seguir por conta própria.
O que descobri? Sozinho não significa desacompanhado…
Por isso, quero lhe fazer um alerta sobre isto, e mostrar que é possível sim chegar a fluência sozinho utilizando a internet, mas não sem "apoio", veja o que eu quero dizer nas próximas linhas…
O "Segredo" Para Aprender Inglês…
A primeira coisa que quero que você faça é: Esqueça a gramática! Por enquanto…
Imagine agora como uma criança aprende seu idioma nativo muito antes de saber ler e escrever.
Isso mesmo! Elas aprendem OUVINDO E REPETINDO os diálogos e palavras dos adultos ao seu redor.
Faz sentido pra você?
Ok, então, isso se chama "aprendizagem acelerada" é assim que você vai conseguir sair do absoluto zero e entrar no melhor caminho para a fluência a partir de hoje.
Combinado?
Quais as Vantagens de Estudar Inglês Online?
Aprender inglês online tem diversas vantagens em relação às aulas presenciais, principalmente se você precisa ficar em casa neste momento.
Algumas vantagens de aprender inglês desta forma podem lhe ajudar na decisão de escolher um treinamento pela internet.
Gestão melhor de tempo e liberdade;
Economia com mensalidades e material didático;
Economia de combustível ou condução;
Segurança e conforto de estudar em casa;
Revisar o conteúdo quantas vezes quiser.
Quer Estudar Inglês Online em 2022? Comece com Estas Dicas…
Existem algumas barreiras no aprendizado que levam as pessoas a gastarem muito dinheiro nas escolas tradicionais de inglês e não aprenderem absolutamente nada!
Estudar inglês online não é tão difícil quanto estudar em escolar tradicionais, o motivo é simples, as escolas online ensinam primeiro a conversação e depois a gramática. Isto muda tudo!
Neste artigo, quero que você conheça o método para aprender inglês sozinho que pode ser aplicado no conforto da sua casa, onde tudo pode ficar mais fácil, rápido… e barato!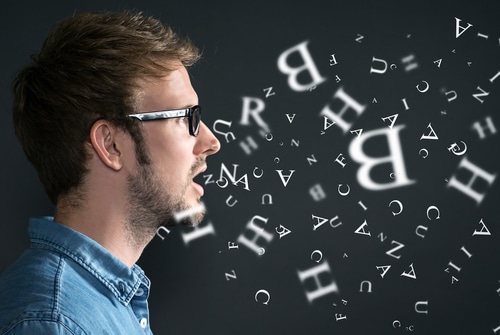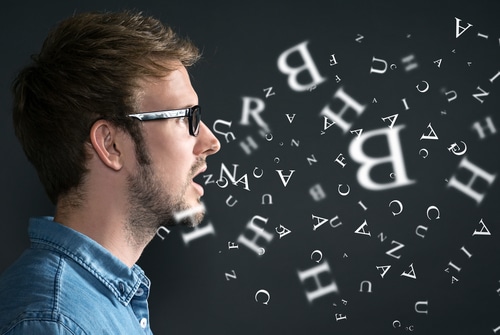 Porque Aprender Inglês Agora?
Se você não estava congelado nos últimos 20 anos, já sabe que "aprender inglês" não é mais luxo, é OBRIGAÇÃO, seja para crescimento profissional, para viajar, conhecer outros países ou até mesmo para lazer.
Por isso, neste ano, se realmente quer se globalizar precisa começar seu aprendizado no idioma mais falado no mundo o quanto antes, não fique para trás!
Além do mais, a internet é a melhor opção para acelerar o aprendizado, tudo está bem mais fácil hoje em dia.
É Possível Aprender Inglês Sozinho?
É possível sim aprender inglês sozinho partindo do absoluto zero, mesmo que você seja um completo "analfabeto" no idioma, o método acelerado de idiomas possibilita que qualquer pessoa aprenda inglês 10X mais rápido estudando com mais com eficiência!
Claro que o "estudar sozinho" não quer dizer sem ajuda…como já falei.
Afinal, não tem como adivinhar as palavras e aplicar os métodos sem conhecimento prévio, isto vai deixar a curva de aprendizado mais longa se tentar fazer isto por conta própria.
No final deste artigo, vou lhe mostrar o método completo para "aprender inglês sozinho e rápido" estudando pela internet em uma plataforma 100% online, mas com o acompanhamento de professores de inglês de verdade.
Qual a Melhor Forma de Estudar Inglês Sozinho?
Como falei antes, a melhor forma de estudar inglês sozinho é começar OUVINDO E REPETINDO, em situações da vida real, como em filmes, séries, programas em inglês, da mesma forma que uma criança aprender a falar mesmo antes de saber escrever…
Na internet existem algumas fontes de informações sobre o assunto, mas, o problema são as dicas esparsas, e o caos que a internet promove quando falamos em adquirir conhecimento.
Logo, você precisa de um método organizado, passo a passo, testado e comprovado, e neste artigo vou lhe apresentar o ÚNICO método eficaz, quando se fala de aprendizagem acelerada.
Vou Aprender Inglês sem Escola?
Sim, meu caro leitor, aprender inglês sozinho na prática, significa que você não vai precisar ir até uma escola de inglês, perder seu precioso tempo e demorar 5 anos para falar inglês como aconteceu comigo! 🙁
Se você em algum momento frequentou uma escola tradicional de inglês, sabe do que eu estou falando… eu passaria longe daqui pra frente…
Por isso, quero dar algumas direções para quem quer realmente aprender o idioma mais falado do mundo em casa utilizando um método 100% online.
Confira agora 5 dicas para aprender inglês online sozinho em pouco tempo…
Só vou deixar uma ressalva para você pensar: Não é possível aprender a falar inglês pela internet grátis, isto é fato… Os chamados "curso online de inglês grátis" podem até ajudar a entender como tudo funciona, mas são muito básicos, se quer realmente ser fluente no idioma precisar lançar mão de um método completo de aprendizado do idioma.
Como Aprender Inglês Pela Internet na Prática?
Antes mesmo de lhe mostrar como aprender inglês pela internet, quero colocar outro ponto importante que quase ninguém observa quando quer aprender um novo idioma sozinho…
Quanto Tempo Demora para Aprender a Falar?
A relação do tempo e o aprendizado do idioma estão diretamente relacionados.
Porque aqui no Brasil tantas pessoas tem dificuldades de aprender a falar inglês por conta própria?
Na minha opinião tudo está relacionado a falta de tempo!
Não existe realmente nenhum segredo em aprender como falar em qualquer idioma rápido.
O problema maior está em "saber usar o melhor método corretamente" e é nos treinamentos online que existe a possibilidade de acelerar o aprendizado e economizar nosso valioso tempo.
Nas próximas linhas eu vou te mostrar que é possível aprender inglês sozinho pela internet com um método acelerado e um pouco estranho… mas que funciona de verdade!
Como Aprender a Falar Inglês Sozinho?
Na minha opinião não tem realmente como aprender a falar inglês sozinho, na verdade você pode fazer um curso sozinho pela internet, mas se for um treinamento bom, vai existir toda uma estrutura e professores capacitados a ensinar o idioma com vídeo-aulas, apostilas, pdfs, etc.
Ai sim, será possível aprender rapidamente o idioma…
Veja estas duas situações:
1# Se você quer realmente aprender o idioma americano e está "com pressa", tudo se resume agora a economia de tempo e a liberdade geográfica do aprendizado online.
2# Você é curioso? Acho que todos somos, nem que seja um pouquinho. Já pensou em aprender inglês pela internet em apenas 8 semanas e sem precisar sair de casa?
É isso que você pode fazer com essa curiosidade e usar os cursos online a favor do seu conhecimento!
Daqui a pouco vou te dar algumas dicas baseadas no método que eu usei para aprender a falar inglês pela internet e sozinho.
Eu consegui este resultado em menos de 4 meses utilizando apenas meu computador e uma conexão com a internet.
Como Funciona? Vou Aprender Inglês de Verdade?
Aprender um idioma estrangeiro depende muito do empenho que você tem. Existem inúmeras maneiras de fazer isso por conta própria e rapidamente.
Nós sabemos que o inglês é uma das línguas mais faladas em todo o mundo, então fica fácil encontrar materiais na internet que possam colaborar para que você trace um plano de aprendizagem e aprenda inglês online por conta própria.
Por isso quero compartilhar com você esse material, são dicas valiosíssimas para quem quer aprender a falar inglês de verdade utilizando o "Poder da Internet".
Como Aprender Inglês Sozinho Pela Internet
No nosso mundo globalizado, nós temos urgência em aprender inglês como segundo idioma, porque ele é cobrado em nosso trabalho, escola, cursos, enfim, precisamos descobrir maneiras de aprender inglês sozinho e facilmente, pois muitos não têm tempo para ficar em uma escola de idiomas por anos.
Eu passei por isso, foram mais de 3 anos aprendendo apenas gramática, por isso que depois deste período eu procurei maneiras de aprender inglês rapidamente e sozinho, e foi na internet que encontrei a melhor opção.
Nos próximos parágrafos vou te dar 5 dicas de como aprender a falar inglês sozinho pela internet utilizando o método acelerado de aprendizado de idiomas, que me permitiu começar o caminho para fluência total em apenas 6 meses.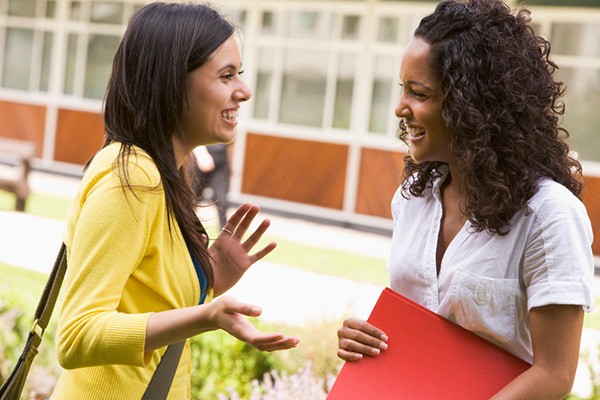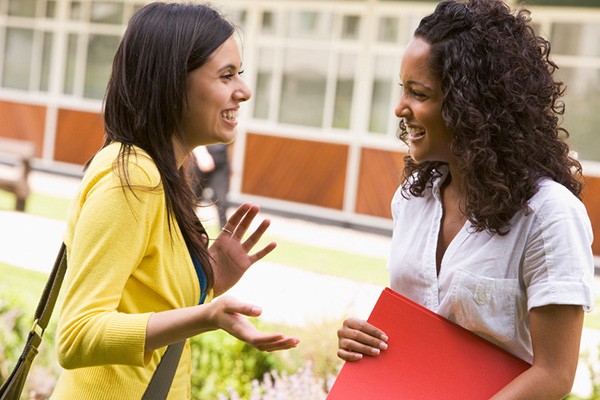 5 Dicas Para Aprender Inglês Sozinho em 2022
Confira agora 5 dicas infalíveis para aprender como falar inglês sozinho, você vai precisar apenas prestar atenção em alguns movimentos do nosso dia a dia que a língua inglesa/americana logo vai seu seu segundo idioma.
1# O Inglês Precisa Estar no Seu Dia a Dia
Para que você aprenda inglês, pois quer viajar e precisa do idioma, por exemplo, vai precisar inserir o idioma na sua rotina, criar um plano de estudo rigoroso e intensivo, de modo que o contato com inglês seja feito todos os dias.
Se você não se dedicar e não deixar o inglês fazer parte da sua rotina, você não vai conseguir acelerar o processo.
Não adianta ficar na frente do computador duas ou três vezes por semana, achando que vai aprender inglês fácil e sozinho sem se dedicar diariamente.
Ninguém aprende inglês por conta própria sem se esforçar!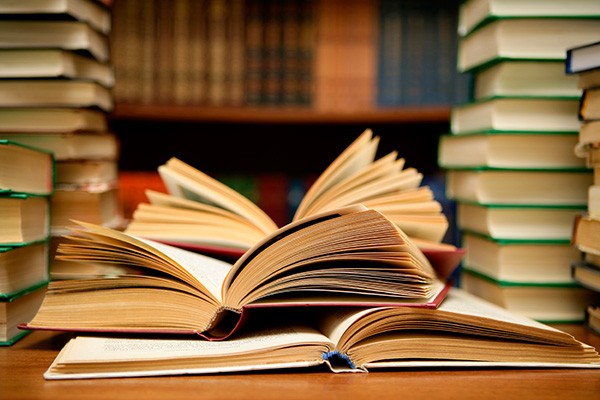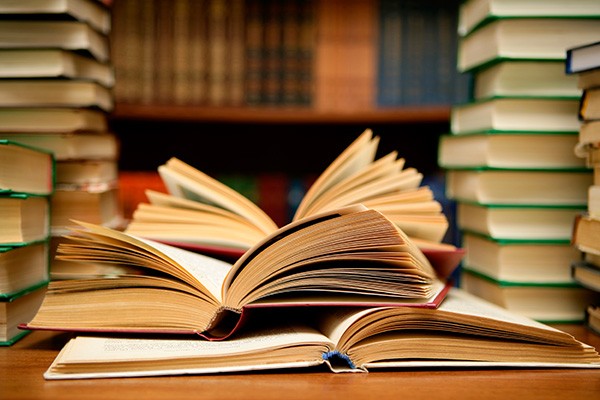 2# Leia Livros e E-books em Inglês (em voz alta)
A maioria dos livros que fazem sucesso como "Harry Potter" ou "A Culpa é das Estrelas", são produções que foram traduzidas para a língua portuguesa.
Se você é fã e já leu o livro em português, aprenda inglês lendo os livros em suas versões originais. Você já vai estar familiarizado com a história e vai poder focar nas questões de pronúncia.
Claro que é um pouco difícil conseguir as versões originais em papel destes livros, mas ai que a internet entra a seu favor, uma grande parte dos livro em inglês em algum momento foram digitalizados e podem ser lidos pelo computador ou tablet, por exemplo.
A dica mais importante para "aprender" a estudar inglês:
Leia os livros ou e-books em voz alta, só assim você vai conseguir saber se está pronunciando corretamente as palavras. Mesmo errando, você vai se acostumar com os sons das palavras e o aprendizado vai fluir melhor.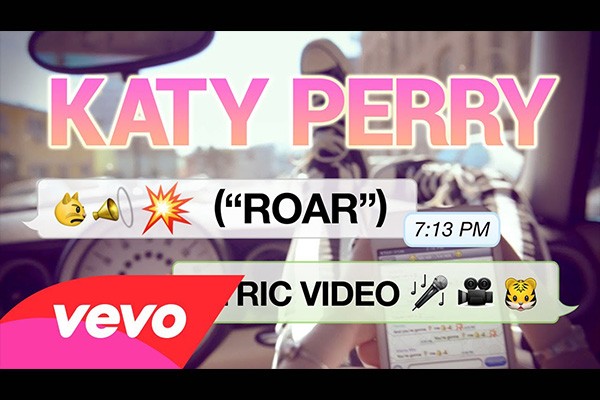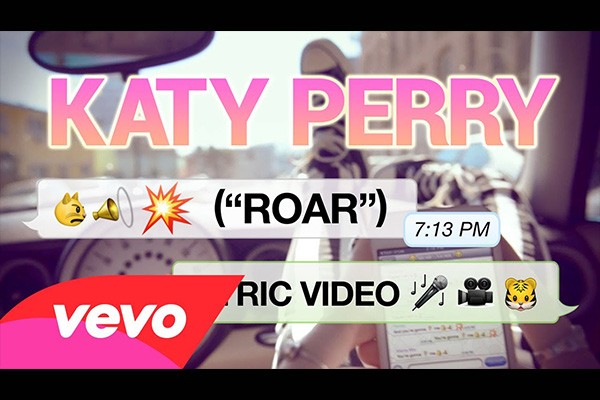 3# Aprenda a Ouvir Antes de Falar Inglês
O maior erro de quem quer aprender inglês por conta própria é querer falar o idioma já no início. É importante que você aprenda a ouvir o idioma para que possa começar a falar. Esse é o processo natural das coisas.
Lembre-se de quando você era apenas uma criança, e ficava ouvindo o que sua mãe falava, até que você aprende a repetir o que escutava. É a mesma ideia.
Aprenda inglês ouvindo o que estão falando, em filmes, séries, músicas, etc.
Uma criança aprende a falar antes mesmo de aprender a ler, e é assim que você vai aprender a falar inglês fácil, simplesmente escute e repita.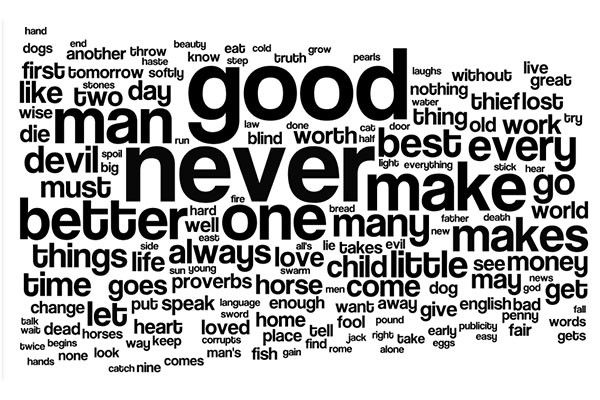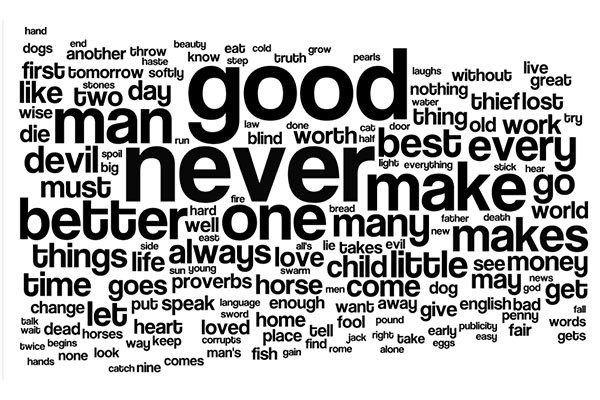 4# Não Foque nas Palavras, Pense nas Frases Completas
Quando você vai procurar algo na internet para aprender inglês sozinho, vai se deparar com uma variedade de dicas que tem como objetivo lhe mostrar palavras. Esqueça isso. Você precisa focar em aprender frases completas para aprender mais fácil.
Muitas expressões podem deixar algumas palavras em diferentes contextos, portanto, não vai adiantar muito se você ficar aprendendo palavras soltas.
Procure fazer leituras, escutar músicas e aprenda inglês muito mais rapidamente.
Em inglês as palavras podem ter vários significados, por exemplo a palavra "PLAY", esta palavra tem aproximadamente 95 significados dependendo do contexto onde são aplicadas, veja 3 exemplo:
I want to learn to play the guitar – Eu quero aprender a tocar violão.
Don´t play with my heart – Não brinque com o meu coração.
Play a fair game – Jogue um jogo justo.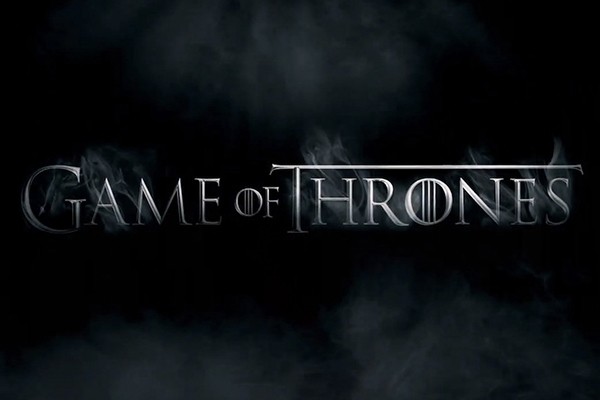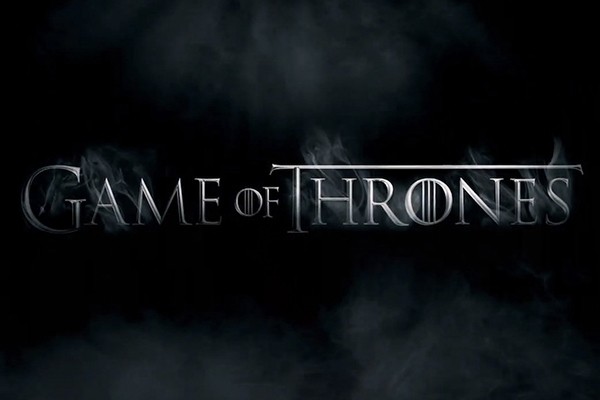 Foto: Reprodução GOT
5# Divirta-se Aprendendo Inglês Sozinho!
Como nós podemos ver, viver o inglês no dia a dia é o modo mais fácil de aprender sozinho esse idioma.
Portanto, assista filmes sem legenda, leia letras de músicas, converse com amigos que já conhecem o idioma, ou seja, divirta-se e se prepare para ser uma pessoa bilíngue mais fácil que imagina!
Pessoalmente eu aprendo muito assistindo minhas séries preferidas e filmes sem legenda, a música também tem bastante influência nisto, eu escuto músicas em inglês todos os dias e procuro as letras e traduções em sites de cifras.
Como Aprender Inglês Online na Prática Começando Hoje!
Com as dicas que lhe mostrei neste post, somadas às técnicas de aprendizagem acelerada que são ensinadas no método criado pela professora "Teacher Dani" que há mais de 25 anos ajuda pessoas a falar inglês.
Agora, a Teacher Dani criou um método 100% online para ensinar inglês onde todo o conteúdo está hospedado em uma plataforma que pode ser acessada de qualquer lugar e a qualquer hora.
Seu caminho para fluência pode ser facilmente alcançada em alguns meses acompanhando este conteúdo.
Tudo funciona em uma plataforma 100% segura em um dos melhores sites de distribuição de conteúdo virtual, a Hotmart.
Vou deixar um link abaixo para você conhecer o método que eu utilizei para aprender inglês pela internet a partir da minha casa utilizando a aprendizagem acelerada de idiomas…
Gostou das dicas? Então compartilhe este artigo com quem precisa saber como aprender inglês rápido e sozinho pela internet e também a importância de estudar inglês nos dias de hoje! Isto vai ajudar…
Leia também minha análise completa do curso indicado aqui o Inglês na Rota da Fluência.